Taking your show on the road? Don't forget to pack the most important thing (and no, it's not your swim suit) — your event travel experts!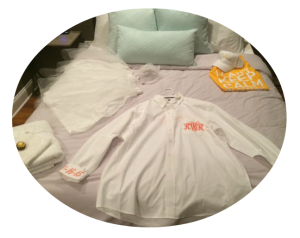 We have a knack for creating events and experiences abroad that you most certainly won't find in a typical travel package. We offer our planning expertise and creativity make your excursion memorable! We can assist with travel arrangements, coordination of guests, finding the perfect event location and all the little details in between. We've got you covered so you can enjoy the experience with your loved ones and guests.
Please note this package is applicable to abroad events. For events outside the Chicagoland area but in the continental United States, our other packages will fit your needs, with additional fees for travel, mileage and lodging expenses.